Over the past decade the coffee industry has experienced a drastic change. Namely, we witnessed the emergence of single-serve pod coffee brewers for home and office use.
Statistics show that 40% of Canadian families use this kind of machine in their homes now and that number is only going to continue to grow as time goes on.
Pros and cons of Single-Serve Coffee Makers
Why would you buy a single-serve coffee brewer? Why do so many families today?
The answer lies in the pros and cons of this technology in which the portion of coffee you place into the brewer has already been selected and pre-packaged for you.
Pros
Extremely easy to use and clean.
No spillage of coffee grounds all over your counter.
Specialty drinks (e.g., mokaccino) at the press of a button.
Faster than most regular brewing machines.
No need to brew an entire carafe when you only need a cup of coffee.
Cons
Significantly more expensive on average for each cup of coffee.
Environmental impact of non-recyclable pods.
In short, it's a battle of convenience vs cost. In the past decade, we've collectively decided that convenience was worth the extra cost. Coffee producers rejoiced at our choice, as they managed to get us to pay up to five times more, gram per gram, for the same amount of coffee.
A brief history of increasingly expensive coffee
How did we come to accept this compromise? Our tolerance for expensive coffee has changed. Brewing coffee at home was dirt cheap. [1] A cup of coffee bought from your trusty java joint also used to be very affordable. $1.00 or less a cup, cheap.
Then Starbucks happened, and it's now socially acceptable to charge $4–5 for a cappuccino.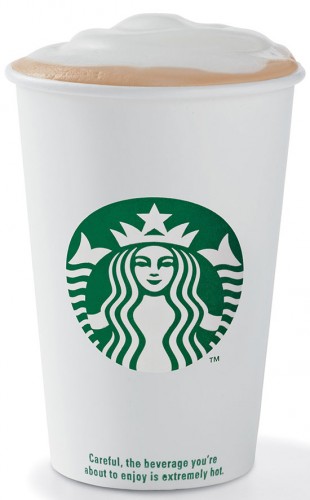 So while yes, your single-serve pod is still five times more expensive than the dime you'd spend per cup with a traditional brewer at home, compared to the alternative of grabbing a coffee on your way to work, it looks appealing and even downright inexpensive.
As an Italian, born and raised, I'm passionate about coffee. I own three machines, a fancy espresso machine, a Kitchen Aid brewer, and recently, just in time for the holiday season, a single-serve pod coffee brewer.
Guess which one I use all the time? That's right. Convenience wins out over price, unless the price is so high that it starts impacting your ability to buy necessary things in life.
Making coffee used to be a potentially messy and somewhat time-consuming chore. Now however, whipping up a cup of joe takes no more time or effort than inserting a pod and pressing a button. Quick, easy, satisfying. So despite its cons (chiefly cost per cup), I would absolutely recommend that you buy one of these magical coffee makers.
Keurig VS Keurig 2.0
Having established that you want to buy such a brewer, which brand should you go for? In order to best answer that question, I prefer to talk about systems, rather than individual machines.
Two such systems – the main competitors in this market really – are Keurig and Tassimo by Bosch. Keurig is the leader (40% market share), and Tassimo is the second place runner-up (25%).
Keurig makes a few different types of pods, depending on the machine that they are intended for use with. The most commonly known is the original K-Cup, which is a plain pod that's fed to the brand's non-espresso brewing machines. It could (and can still be) be fed to licensed third-party machines as well, such as the excellent Cuisine Art, Breville, and Mr. Coffee options.
Keurig themselves have created a vast variety of such K-Cup pods in collaboration with other brands of coffee makers. Numerous third parties began producing them as well, without being directly involved with Keurig. The whole ecosystem is huge.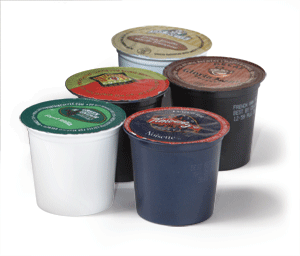 If you buy a brewing machine that's able to accept the original K-Cup pods, you'll have a virtually unlimited amount of choice in terms of coffee, specialty drinks, and tea pods to feed it.
Okay, so why are we even talking about Tassimo here? Well, Keurig didn't really like that arrangement. They didn't like the idea that third parties could make their own pods. They wanted to profit off each individual coffee that was ever made in one their machines.
As a result, Keurig 2.0, a new system of K-Cups arrived on the scene (they now have K-Carafe pods to brew larger quantities of coffee, too). These new K-Cups differ from the original ones because of the addition of a barcode on their lids.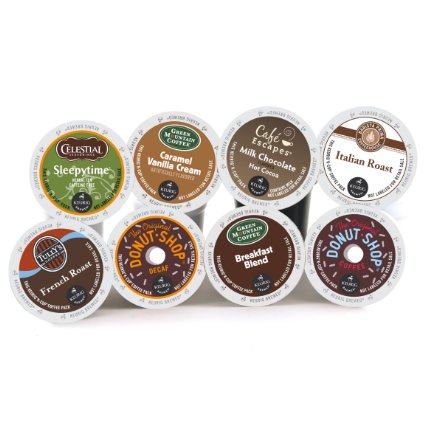 In theory this is a good idea. The barcode of sort (which doesn't look like a bar code) tells these intelligent machines exactly how a particular pod should be brewed, resulting in better tasting coffee, cappuccino, or cup of tea.
In practice however, it means that if you buy one of the new Keurig machines you won't be able to use all the original K-Cup pods that are available on the market at the moment (those that are sans barcodes, I mean). Instead you'll be forced to stick with Keurig 2.0 K-Cups. The selection is decent but nowhere near as vast yet as that of the original K-Cups. In addition, so far at least, unlicensed third parties won't be able to produce their own new K-Cups. And of course, the new K-Cups also cost more than the old ones.
Keurig is really taking a page from the printer manufacturers' playbook (as they've been giving you printers for a song for ages now, but charging you a small fortune for the ink).
So you have a choice to make. You can buy one of the few remaining original K-Cup machines and risk seeing K-Cup be discontinued in two or three years time, [2] or you can buy a future-proof Keurig 2.0 machine and live with the limited, and even more costly, selection that's currently available for it. [3]
Depending on your stance, you might find all this par for course – or you might be outraged.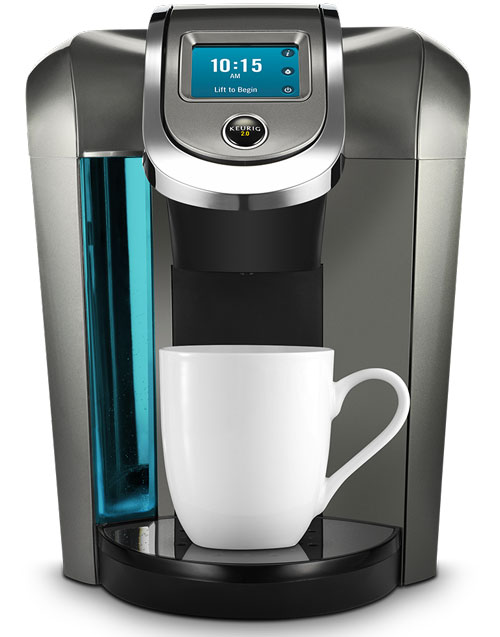 If you look at the reviews of new Keurig machines you'll find that they are full of one stars. They are political one stars from people who are pissed that they bought a new machine and realized that they can't just grab any K-Cup at the supermarket. They can't use their own coffee through refillable pods either. They need to buy the more expensive ones with a white border instead (i.e., the Keurig 2.0 K-Cups).
Keurig vs Tassimo
The third choice would be Tassimo. Tassimo uses a system that they call T-discs, which also happen to utilize bar code technology. Unlike Keurig, there is no 1.0 and 2.0 at the moment. These pods are only available for Tassimo machines, but will work with any model of machine from this brand.
The selection is decent, [4] and there is definitely more than enough drink choices to satisfy most people's tastes. That said however, the variety is objectively inferior to that of Keurig (the original system).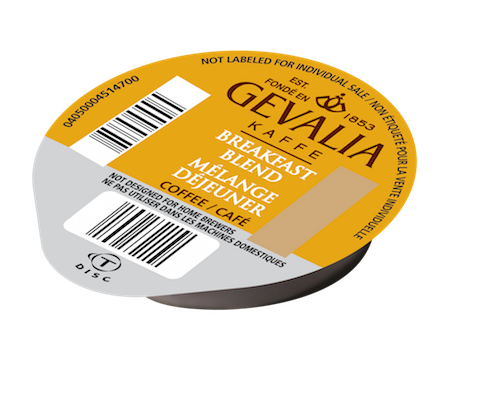 The machine that I bought for my own kitchen is actually a Tassimo T55. On top of the whole Keurig 2.0 controversy, I found it to have the following advantages:
Smaller footprint. Counter space is at premium in my kitchen.
Quieter and faster than Keurig. Coffee brewing starts immediately with Tassimo.
T-discs tend to be cheaper than Keurig 2.0 K-Cups.
Tassimo comes with a water filtering mechanism that introduces another cost (for the filter replacements), but should aid with the purity of your beverage.
I did a comparison tasting and found the taste of Tassimo to be much closer to that of gourmet coffee.
Less selection, though each one I've tried so far has been excellent. With Keurig it's hit and miss.
Perceived to be of better build quality.
2 year warranty in North America, instead of the standard 1 year.
Currently significantly on sale. I got mine for $90.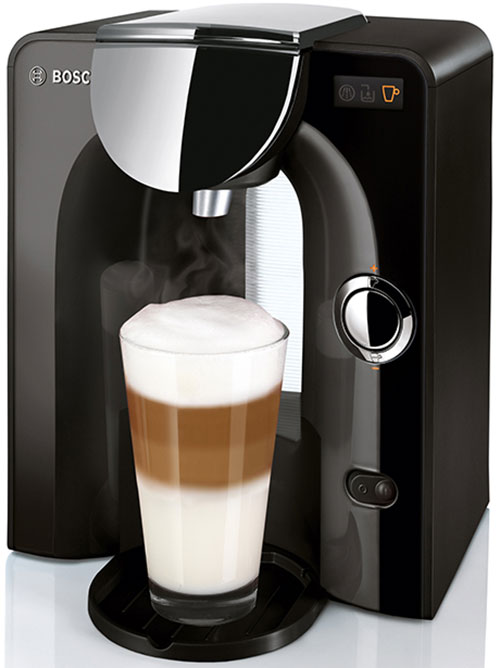 There you have it. I'm extremely happy with my choice, but either would likely serve you well. I just wanted to give you more insight before you commit to one system or the other.